10 Reasons to buy "Air Kaol"
"Air Kaol" is the world's first and unique towel made from magical yarn twisting.

Air Kaol is using 100% organic cotton.

Despite the same weighing, Air Kaol has twice the voluminous feeling.

Superb Water Absorption Capacity

Despite its ability to absorb water rapidly, the towel dries quickly.

Fluffy texture even after washing for over 50 times.

Minimal amount of lint material.

Superb wiping quality

Non Chemical Additive Cottons

Made in Japan

Superb Water Absorption Capacity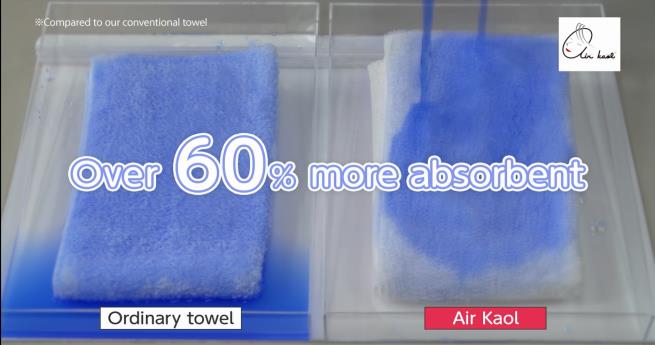 Due to its excellent water absorbing capacity, absorption is increased by over 60% and water gets absorbed firmly.
Twice the Lightweight Feeling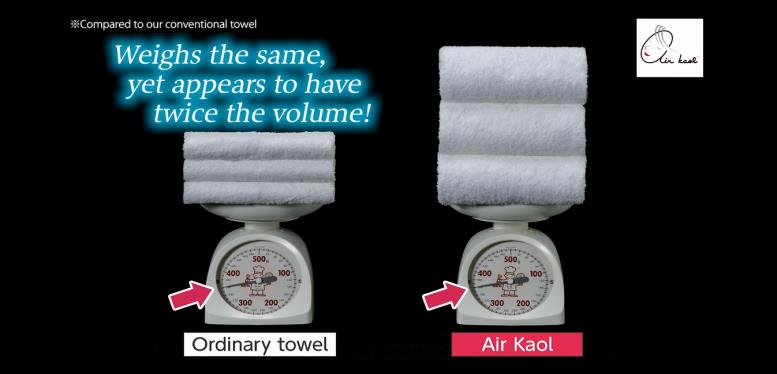 Despite the same weighing, Air kaol has twice the voluminous feeling.
Quick Drying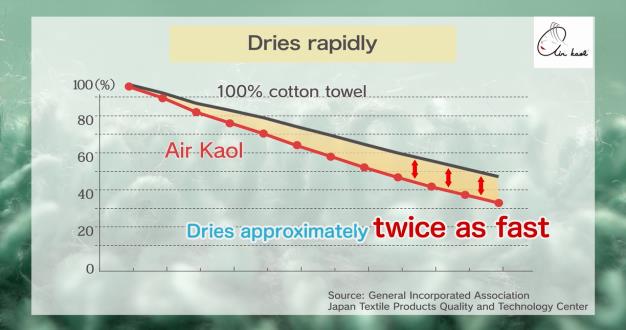 Easy to use, despite its ability to absorb water rapidly, the towel also dries quickly.
Produces the minimal amount of lint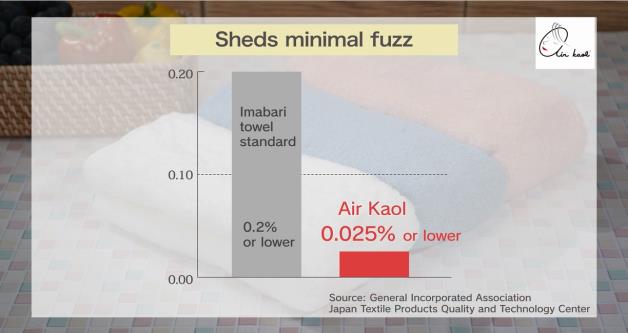 Long lasting, despite its fluffy surface, our towel produces very minimal amount of lint material.
Maintains fluffy texture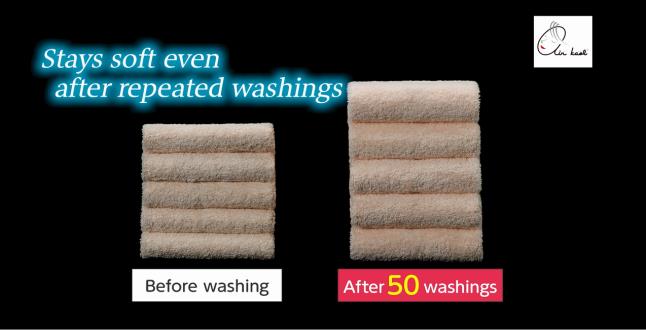 Maintains fluffy texture even after repeated washing.
Smooth and superb wiping quality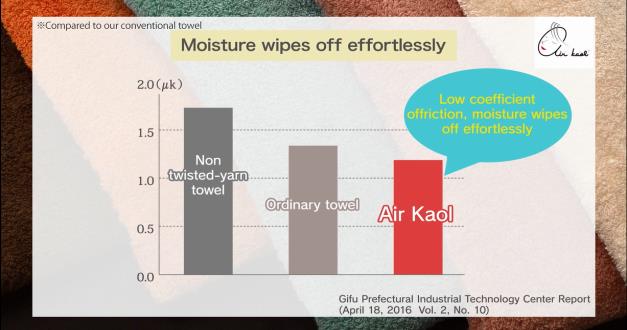 Smooth and superb wiping quality, it glides along the skin instead of clinging.