Product Details
Length: 72mm
Diameter: 29mm
Threaded Screw size: G1/2" size, plumbing water sealant sometimes may be necessary
Material: Polycarbonate, ABS; Rubber Seal: EPDM
Filter Material: Calcium Sulfite
Product Description
Tornado Stick filter removes Chlorine from tap water and improve skin texture condition.
Calcium Sulfite (CaSO3) is used which widely known as reducing agent remove Chloride concentration.
Filter effectiveness will continue approx. for 3 months, regular replacement is recommended.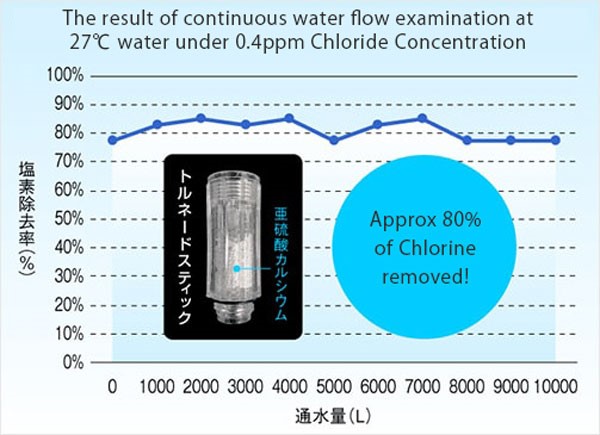 *Calcium Sulfite (CaSO3) has an inorganic compound which is safe and widely used in ordinary water purifier as a reducing agent to remove Chloride Concentration.
*We recommend to replace Tornado Stick every 3 months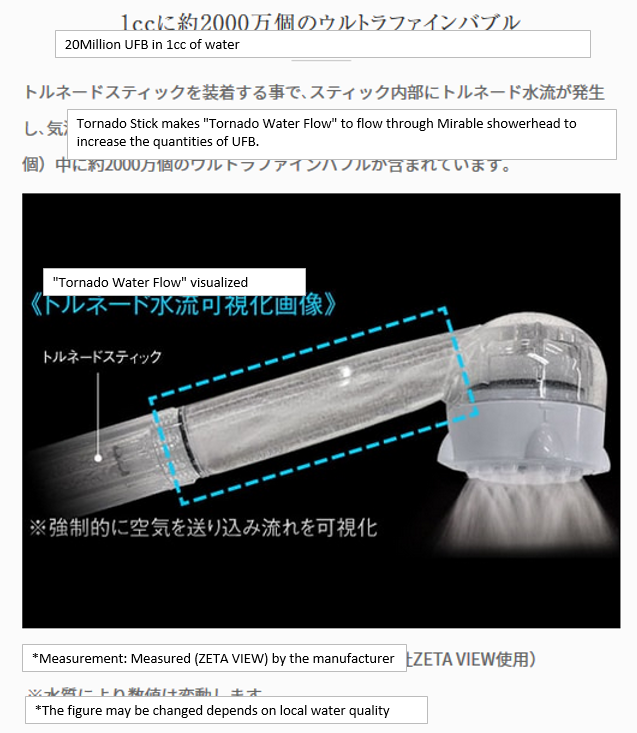 How to install Mirable Plus
Easy in Installation:
Tornado Stick is attached to the Mirable showerhead to replaced existing showerhead. (G 1/2" size).